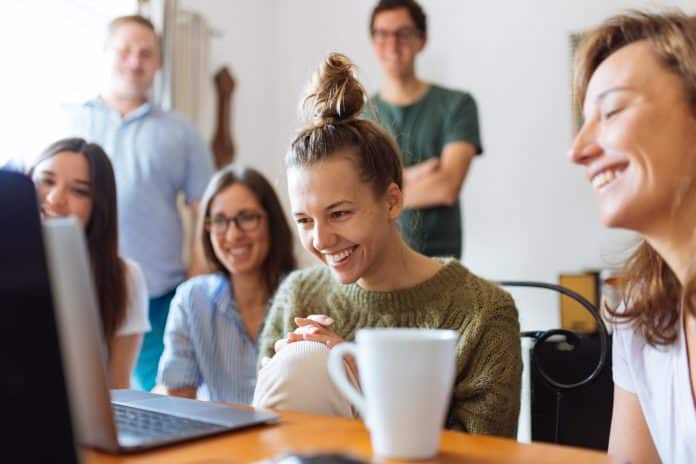 BOOST
is a project co-funded by the Erasmus Plus programme, with the goal to
foster global competence for advancing social inclusion and the career path of vulnerable women
. For this to happen, it is pivotal to upskill professionals for global competence and to equip them with bespoke coaching tools.
Why Global Competence?
According to the OECD PISA global competence's framework (Exhibit 1), global competence is a multidimensional capacity. Globally competent individuals can:
Live harmoniously in multicultural communities
Thrive in a changing labour market
Use media platforms effectively and responsibly
Support the Sustainable Development Goals (SDGs)
Pursuit lifelong learning and stay curious, open, and get active
Twenty-first century citizens live in an interconnected, diverse and rapidly changing world. Emerging economic, digital, cultural, demographic, environmental forces and global diseases (like COVID-19) are shaping everyone's lives around the planet, and increasing intercultural encounters on a daily basis. To better cope with this complex environment, it is urgent to foster global competence and equip all, not only the adults of tomorrow, but also the adults of today, with the necessary know-how and tools to use global competence.
Why Vulnerable Women?
Across the world, women are more likely to face vulnerability than men. Often women are categorised as a "vulnerable group" with an emphasis on personal vulnerability. However, they are not inherently vulnerable, but different contexts place them in situations which create vulnerability. Then, multiple levels of discrimination are inherent.
The experience and potential vulnerabilities of women and men are significantly different. Migrant background and cultural differences often give women lower social status and livelihood opportunities, placing them in a position of dependency to men. Lack of educational opportunities make it more difficult for them to access labour market and career progression.
Participating organisations in BOOST project recognise this need, and despite being involved in various projects, both local and European, consider that it is essential to ensure continuity and resources to keep empowering these women, meeting their specific needs and offering them more and new resources to give them the opportunities for advancing their social inclusion and career path.
The education and training resources delivered by partners throughout these two years of implementation are available for free and in open access format via the official Open Education Resource Platform of the project.
_________________